Atlantic National Bank $5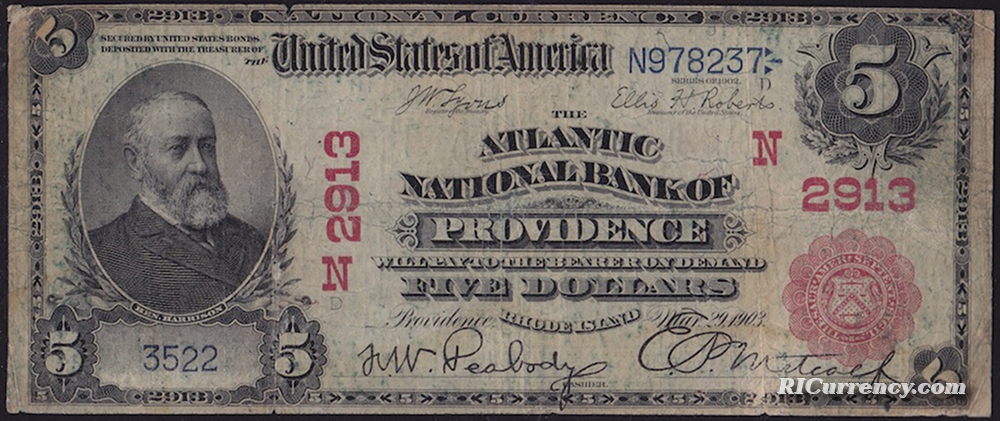 1902 Red Seal. Fr. 587, Charter #2913
A scarce note from a scarce bank in a scarce state for Red Seals. This is one of only three Red Seals reported from this short lived bank.
Of Rhode Island's 67 national banks, according to an article by R.J. Cormier in Paper Money, only 25 issued third charter red seal notes. Altogether, these institutions released 880,644 red seals into circulation. In 1981, when Cormier wrote his piece, a mere 17 of these notes were known to have survived. In the 32 years since, 30 more notes have been discovered and added to the verified population, according to the latest figures from the National Bank Note Census.
For more, read R.J. Cormier, "Rhode Island Nationals: 3rd Charter Red Seals," Paper Money, Vol. XX, No. 1, Whole No. 91, January/February 1981, p. 15.