Two Pence/One Thirty-Sixth of a Dollar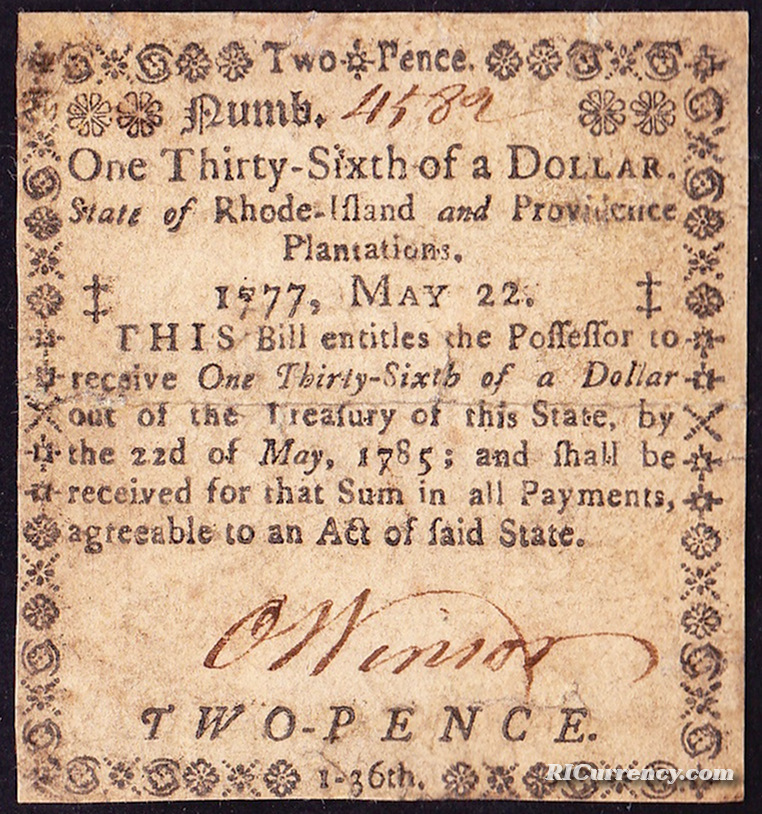 May 22, 1777.
Signed by Olney Winsor, who was a merchant in Providence. In 1792, Winsor became cashier of the Providence Bank and stayed in that position until his retirement in 1811.
This note was issued to relieve a shortage of small change in Rhode Island. Denominations ranged from two pence/one thirty-sixth of a dollar to two shillings/one third of a dollar, according to Eric Newman's The Early Paper Money of America.