Woonsocket Bridge Lottery Ticket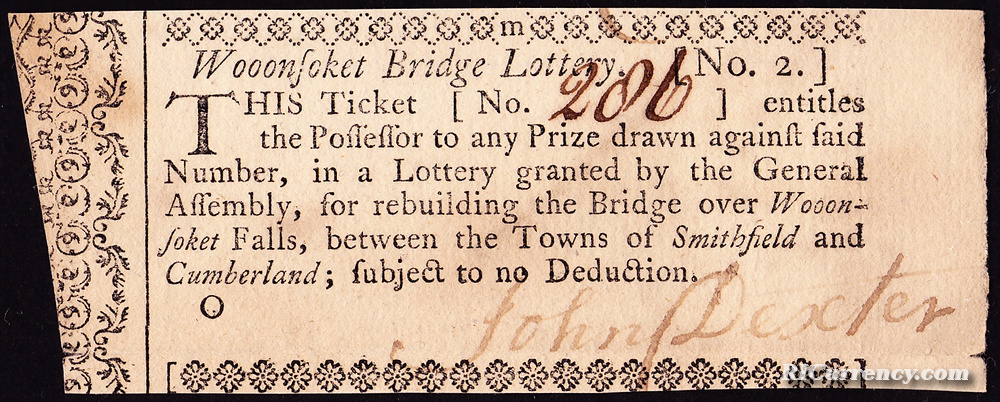 Woonsocket, 1762, Signed by John Dexter
"The first bridge at the Falls was built about the year 1736. Towards its erection the Legislature appropriated 128 pounds, and an additional sum was raised by private subscription.
"The second bridge was built in 1762, the funds therefor being supplied by a lottery, authorized by the General Assembly. The year previous the mile-stone, which now stands near the store of John Currier, was placed in position.
"This Lottery consisted of 1,375 tickets at 8 pounds old Tenor each. There 459 Prizes, ranging from 16 pounds to 500 pounds and 916 Blanks. The net to be applied towards the erection of the Bridge was 1,002 pounds." — Eratus Richardson, History of Woonsocket, Woonsocket: S. S. Foss, Printer, Patriot Building, Main Street. 1876.