$500 Promissory Note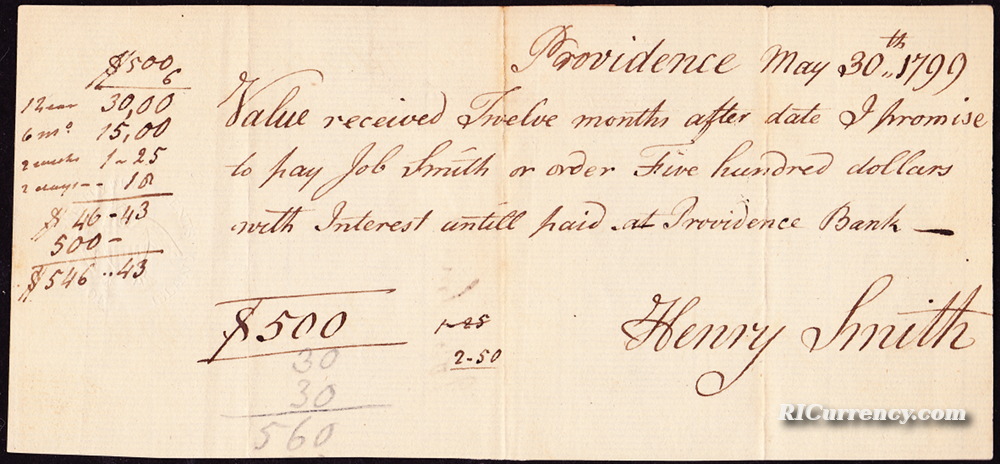 May 30, 1799. RI-380
$500 Promissory note to Job Smith from Henry Smith. To be paid at the Providence Bank.
The embossed stamp is from the First Federal Issue, Act of July 6, 1797, In effect July 1, 1798-February 28, 1801.
"Colonel Henry Smith was a Providence merchant. He was senior member of the Rhode Island Senate in 1805 and for a short time served as acting governor. Colonel Henry built a mansion at the corner of Smith and Davis streets, Providence, early in the 1800's, and it was purchased in 1837 by Alexander Duncan. On the site of the Henry Smith mansion was erected the present State House Annex." Job Smith was the colonel's father.