City Cash Fish Market Ad Note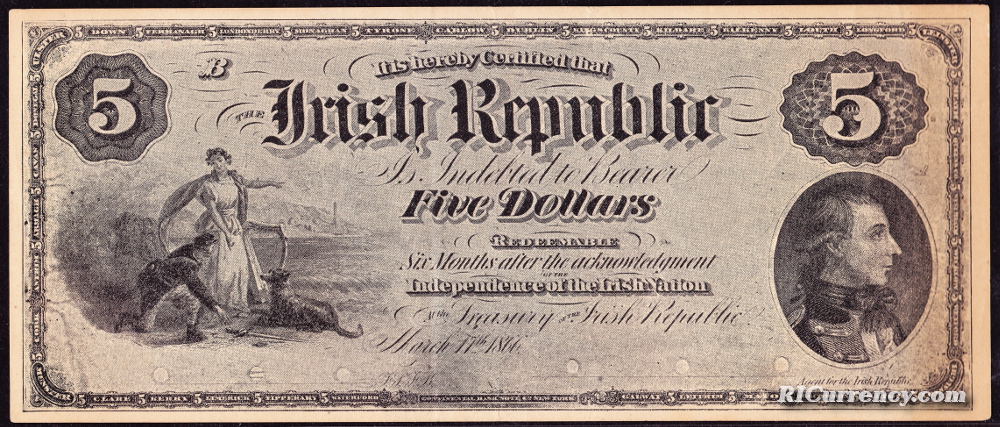 This is an advertising note for a fish market, run by S.B. Pierce & Son, located at 39 Broad Street, Pawtucket, with a branch store at 347 Main Street, Pawtucket. Printed by D.L. Milliken Advertising Novelties, Malden MA.
The inscription reads: "Redeemable Six Months after the acknowledgement of the Independence of the Irish Nation."
Dated March 17, 1866, though the print date may have been in the 1890s. The breakaway government of Ireland declared independence from Great Britain on January 21, 1919.