North Providence Bank $1/2/3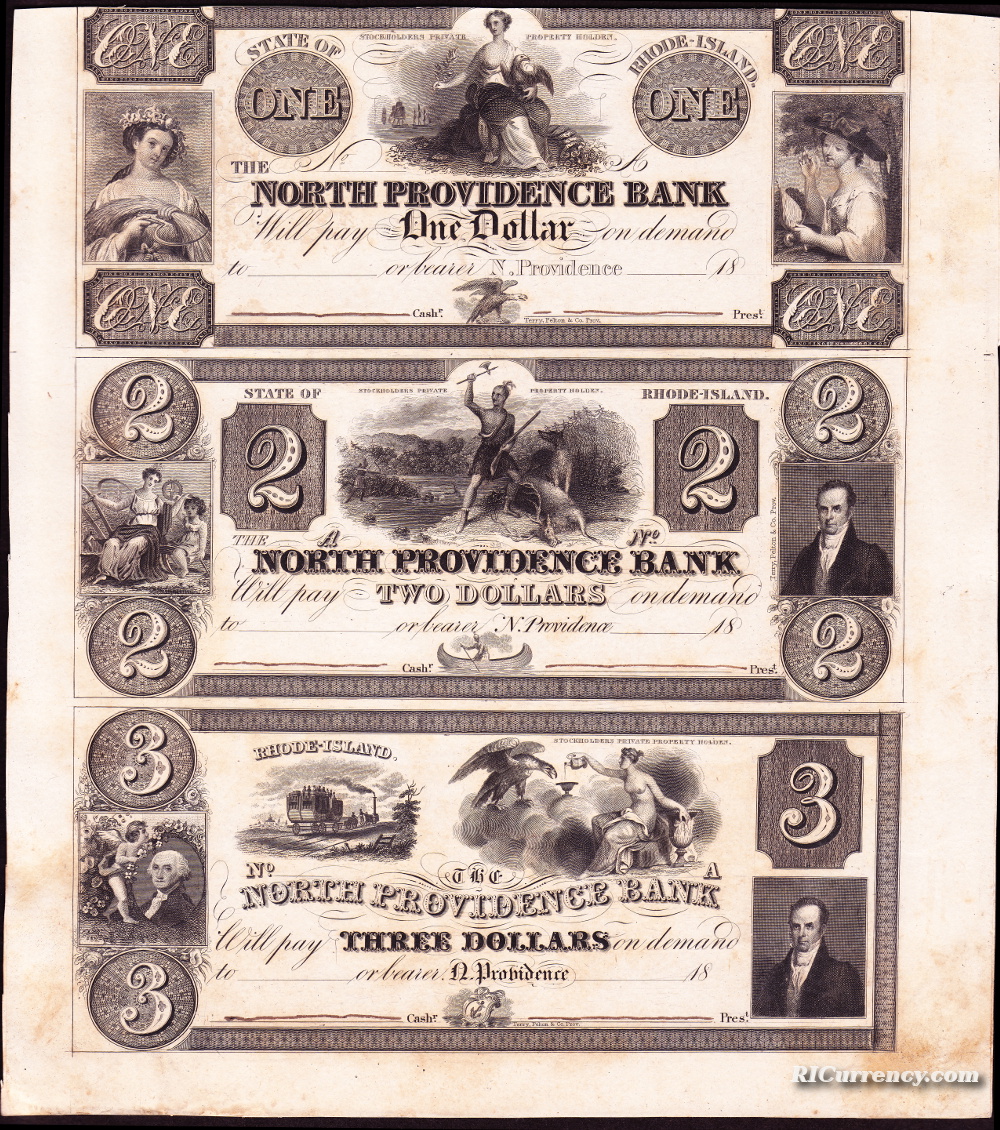 1830s-40s Proof Sheet. RI-195 UNL, UNL, UNL, Durand UNL, UNL, UNL
Imprint of Terry, Pelton & Company of Providence.
This appears to be a test proof for designs that were not employed by the North Providence Bank. The counters and dies depicted here are similar to its first issue notes, which suggests this sheet is from the first or second decade of the bank's history.
Durand describes a note that sounds like the $1 shown here (Durand 801), though he lists it as altered or spurious and credits this information to Burnett, Drake and Co.'s Bank Note Reporter and Counterfeit Detector of 1864. The Native American vignette featured on the $2 note was used on issued $1 bills from the bank.
It does not appear that any $3 notes were circulated by the North Providence Bank, according to Durand, Haxby and Bowers. Durand does list one type of altered $3 that was reported in a counterfeit detector.