North Providence Bank $1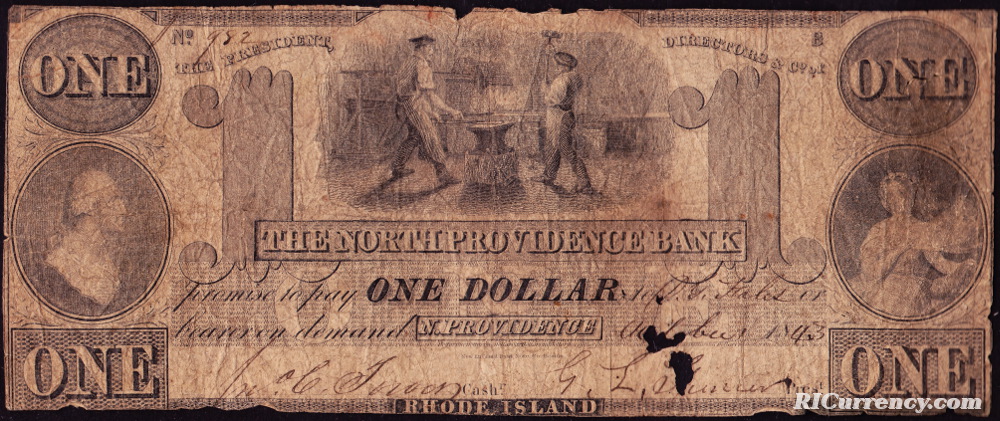 October 1, 1843. Haxby UNL, Durand UNL, Bowers UNL
Serial #982. Plate B. Signatures (?) of John C. Tower, cashier, and G.L. Spencer, president. Bears the engraving mark of New England Banknote Company, Boston.
According to Bowers, the New England Banknote Company engraved $5, $10, $20, $50, $100, $500 and $1,000 notes for the North Providence bank in the 1830s. None of these exist today. This note may have been part of that series.
It could also be an altered note from a different institution entirely. The use of "The" in the title (known notes read simply, "North Providence Bank") is one questionable element. Additionally, there is a similarity to the layout and counter placement of this genuine Terry, Pelton & Co. design from the bank (as seen here). These issues certainly suggest this note may be an alteration.