Weybosset Bank $5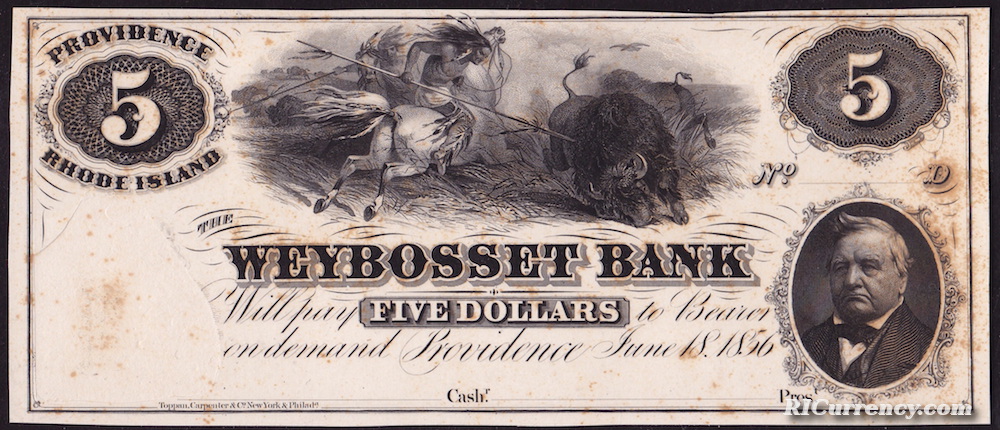 June 18, 1856. RI-410 UNL, Durand 2070, Bowers UNL
Plate D. Proof on card. Toppan, Carpenter & Co.
Identical to Haxby's RI-410 G22a and Bowers' W-RI-1250-005-G125, which both display signed and issued examples, but lacking the red overprint "FIVE." (Durand doesn't mention an overpint or lack thereof either way.)
The left bottom vignette has been cut. On circulated examples, this is of Liberty holding the Rhode Island State Seal.