Second Bank of the United States $5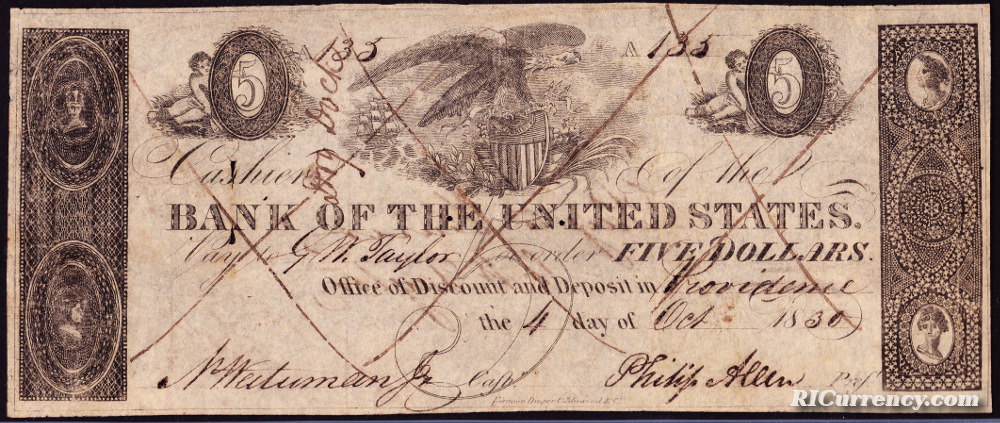 October 4, 1830. US-2-UNL, Durand 1094
Serial #135, Plate A. Counterfeit note.
"'Cashier of the' series note payable at the office in Providence and not listed in Haxby, though the specific type is listed in the new Whitman Encyclopedia. The common style originally engraved by Murray, Draper, Fairman & Co. is imitated crudely. An eagle and shield are at the top center. End panels show female portraits in ovals. This plate was rather crudely cut compared to other plates of this design type. Noted as 'Pen Cancelled; Minor Ink Erosion; Small Holes.' The condition is excellent for this scarcer type."
Forged signatures of Nathaniel Waterman Jr., cashier, and Philip Allen, president. Endorsed by a "G.W. Taylor" on back. Waterman had previously been cashier at the Roger Williams Bank and Allen was Governor of Rhode Island from 1853 to 1859.
Ex: Eric P. Newman Numismatic Education Society