Bank of Commerce $5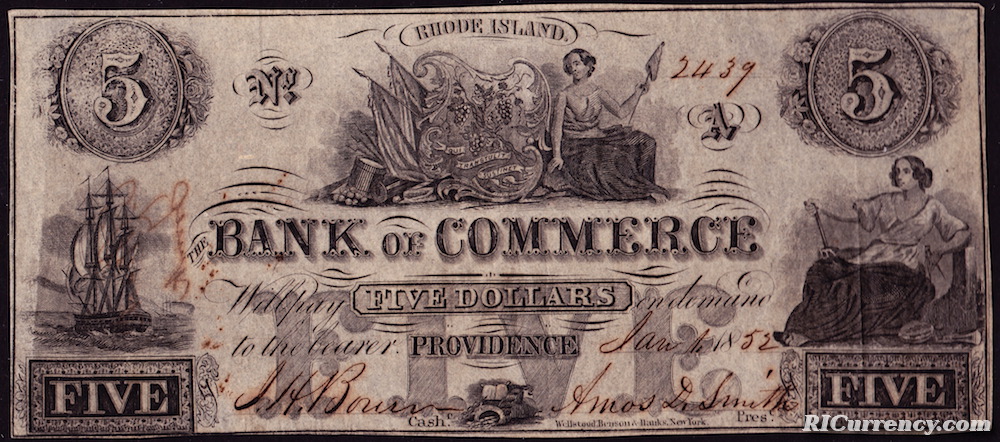 January 1, 1852. RI-275 N15, Durand 1039
Spurious note. Plate A. Serial #2439. Forged signatures of Joseph H. Bourne, cashier, and Amos D. Smith, president.
"An unconfirmed 'non-genuine' or spurious note listed in the Bank Note Reporters of the period. The style is crude, and the note has a Wellstood, Benson & Hanks imprint. The shield at top center is flanked by flags, at left and Liberty, at right. A brig is at the lower left. Seated Navigation is at the lower right. Choice and rare."
Haxby lists as SENC. A similar design to this spurious $5 from the State Bank.
Ex: Eric P. Newman Numismatic Education Society